Our Golf Swing Tips
Unleashing your body's true golfing potential
Golf Swing Tips That Unlock
Your Full Golfing Potential
We provide golf swing tips that dramatically improve your golf game and allow you to play your best golf swing! It all starts with your golfing posture.
30 Day Golf Posture Repair Ebook
Golf Posture Self-Assessment including personalized correction program for results in 30 DAYS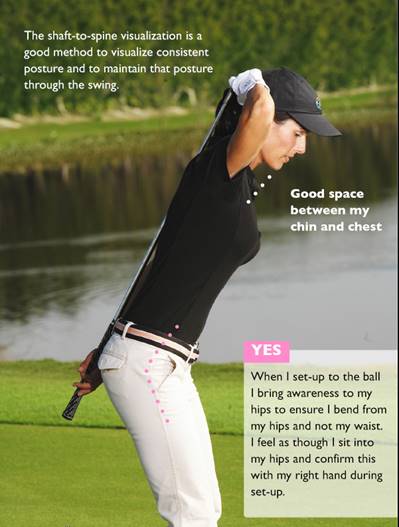 Your Free Self-Assessment Golf Posture Guide
Understand how your posture is affecting your game! We'll reveal how your posture is impacting your golf game and keeping you from your full potential.
You love Golf, but your body doesn't.
You are starting to feel like your Back is limiting your swing and your Knees and Hips are not enjoying the walk like they are supposed to! You are not alone. Most Golfers are either carrying some aches and pains, or play with an injury. bestgolfposture.com provides you with simple exercises that will stop the pain and improve your swing, turning your body from a golf hater to a golf lover. It all starts with good golf posture!
Why Best Golf Posture?
Our golf posture programs are designed to unlock your full golfing potential by uncovering some basic golf posture corrections that you won't get taught by your golf pro. Our proven golf posture programs show you how to reduce the impact that golf has on your body. Reducing the impact lessens fatigue and means you are more consistent throughout your round!
Golf swing tips with your best golf posture!
Identifying your posture profile and its relationship to your golf game is critical to your success. Improving your posture and core strength doesn't have to be done in the Gym. We will show you how you can do this at home or in your office.
Golf-Posture Assessment
This quick self-diagnostic will show you how your golf posture is sabotaging your Golf Game, the problem that you've accidentally overlooked…
Perfect Your Golf Posture in 30 Days
Dramatically improve your golf game with the perfect golf swing and posture!
Taking your golf game to the next level doesn't have to mean spending days on end at the range and paying staggering prices for a one-on-one golf coach.
With our golf posture courses, you'll see an immediate improvement in your consistency, accuracy, and stamina.
Forget the frustrations and bad habits and take charge of your golf game today with an all-encompassing premium golf posture program. Your back, hips and knees will thank you.
Why Our Golf Swing Tips Create The Best
Golf Swing
Our Golf Posture programs show you how to move more efficiently through the golf swing sequence with optimal golfing posture. With your coil action improved from better posture and integrated core strength you'll,  see some exciting changes with your increased power and distance and less fatigue on your back!
Tell tail signs you need a golf trainer
If you've reached this page, you likely already have an inkling your golf swing could use some work. Even so, the most common signs your golf swing is off include:
Bad aim
Limited consistency
Back pain towards the end of your round or the next day
Other lesser-known signs your golf swing could use a revamp include if your ball starts to lose distance towards the end of your game, if you notice an achy back or a stiff neck, and if chronic back pain is becoming apparent in your life.
Your golf trainer will notice these common causes of bad golf posture
Often, fixing golf posture isn't as simple as straightening your back or putting some bend in your knees.
Poor flexibility can inhibit your much-needed hip rotation during a swing, a weak core can cause an inconsistent swing, and muscle stiffness will make it difficult to have a smooth and accurate swing.
Your golf trainer will keep watch for these common causes of bad golf posture, and put you on the road to fix them once and for all.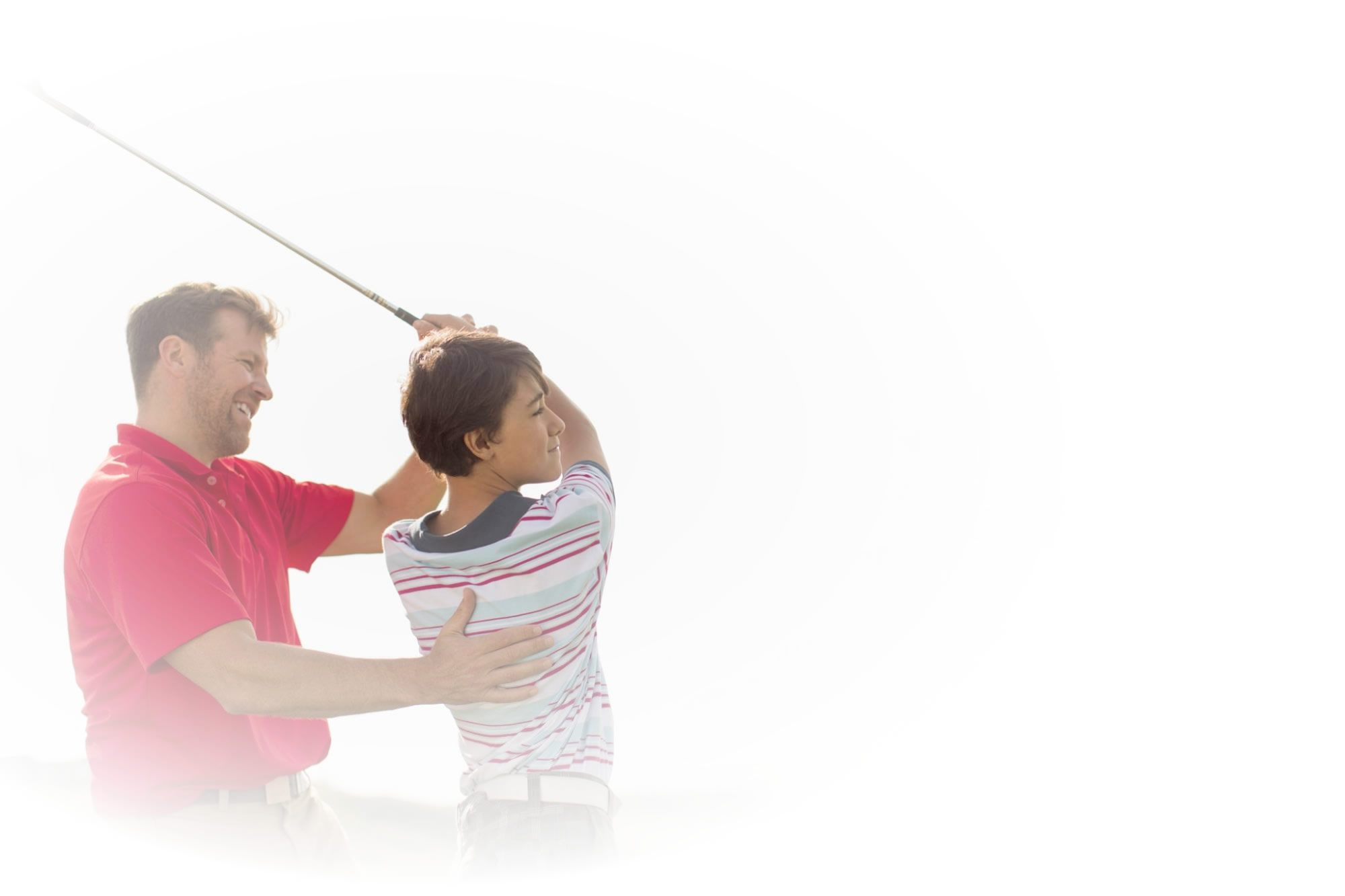 Look forward to these benefits of a golf trainer
Signing up for a golf posture course won't only help you hit the ball further and with more consistency. You'll also notice your swing becomes smoother, you can play for hours without suffering from aches and pains, and every aspect of your golf game improves.
Increase your accuracy and consistency
Reduce back pain during and after your round of golf
Prevent chronic back pain
Gain confidence in your game
Play pain-free for years to come
Golf Swing Tips for the Perfect Golf Swing
Wondering what you'll be learning when you sign up for a Golf Posture Course? Since there's no one-size-fits-all fix for perfecting your golf posture, you'll take a closer look at your golf posture and golf game from all angles. Including your stance, your grip, and how your hips and shoulders move as you swing. When signing up for a golf posture course, you can look forward to learning:
A proper stance, without being too upright or hunched over
How to maintain good posture during your golf swing
How to hold your club to set yourself up for the perfect swing
The importance and how to visualise your swing
Essential exercises to increase your core and back strength
How to continuously improve your game even after your course is over
30 Day Golf Posture Repair
Premium Golf Posture Program
Golf Posture Self-Assessment including personalized correction program for results in 30 DAYS