PLAY THE BEST GOLF OF YOUR LIFE THROUGH BETTER GOLF POSTURE
WE OFFER ADVANCED SOLUTIONS TO CORRECT GOLF POSTURE AND COACHING FOR OPTIMAL GOLF PERFORMANCE
It is the golfer – NOT the golf clubs – who holds the promise of a good game. We address the right golf posture that is the foundation of maintaining a consistent and accurate golf swing every time. We'll Improve your golf swing sequence with our golf swing basics for you to excel!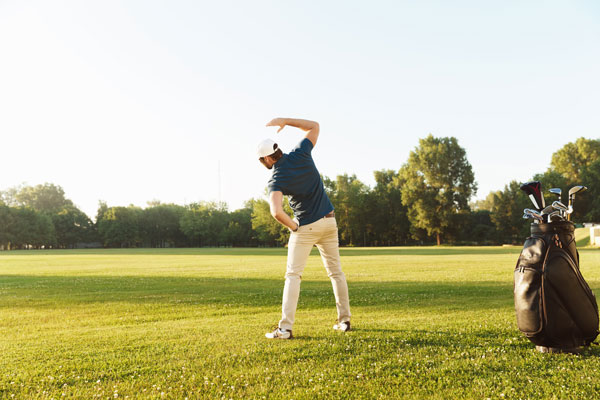 Golf posture essentials to optimize your golf game, including golf posture self-assessment and a personalized correction program for results in 30 DAYS
Understand how and why your golf posture influences your golf swing sequence and can disrupt your golf swing basics
GOLF SPECIFIC
TRAINING PROGRAMS
That Actually Improve Your Golf Game and Unlock Your Full Golfing Potential
Is Your Golf Pro Really Assessing
Your Golf Posture?
Private lessons with a Golf Pro are a great way to learn the ins and outs of golf and learn tips to improve your game, but did you know the majority of Golf Pros are not qualified in golf posture?
To take a deeper look at the mechanics of your swing and future proof your game, assessing your golf posture is a must.
With our Best Golf Posture E-Book, you'll be given all the tools to ensure your posture is correct and that you're unleashing your body's full golfing potential!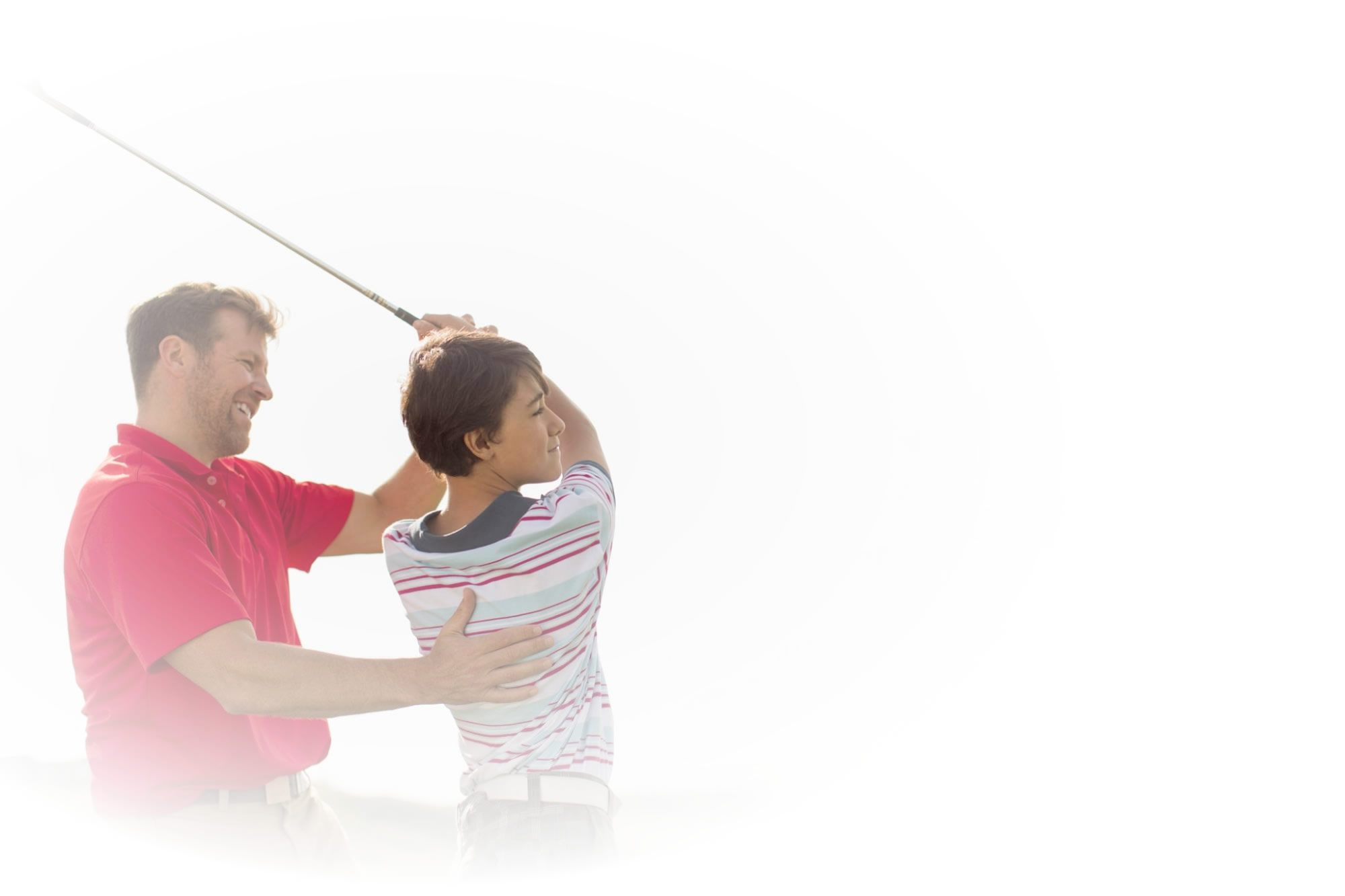 Qualified CHEK Practitioner
For Best Golf Posture
Trust Best Golf Posture's trained CHEK practitioner to improve your golf performance and reduce the risk of injury.
With extensive knowledge of biomechanical systems, your trained CHEK professional will take your golf game to the next level through Flexibility-Stability and Strength programs.
Take complete control of your game and say goodbye to low back pain, golfers elbow, wrist problems, and injuries caused by poor golf posture.
Dramatically Improve Your Golf Swing Basics
At Best Golf Posture, we understand that correct golf posture is critical to your golf game and work with you to provide game-changing solutions to your golfing problems.
Assessing your golf posture and its correlation to your swing faults is fundamental to achieving your best golf swing!
Golf-Posture Assessment
This quick self-diagnostic will show you how your golf posture is sabotaging your Golf Game, the problem that you've accidentally overlooked…
Better Golf Posture Better Golf Swing!
At BESTGOLFPOSTURE.COM our programs focus on identifying your golf posture weaknesses and correcting them with our proven best golf posture exercises to rectify your posture for improved results on the golf course!
After all,  If you're not starting in the right place, then you'll finish in the wrong place!
Over time with testing, I have been able to determine which are the most important posture changes needed to optimize the Golfer's movement function for optimal golf swing mechanics, and golf backswing to create an effective golf swing sequence.
Best Golf Swing
Our extensive and proven best golf posture golf-conditioning and coaching programs are now available for purchase online.
These pdf files and ebooks can be easily downloaded and read on any device that supports a pdf reader. We give you the ability to access valuable information anywhere at any time.
Our comprehensive eBooks cover a range of techniques and approaches to reduce common golf muscle pain and correct posture related issues that hinder a golfer's progress.
We are committed to our mission to educate golfers about the benefits of optimal golf posture, pain-free golf to improve their golf game and yield the best golf performance!
Meet Your High-Performance
Golf Coach
Shane Lyons – Golf Coach
Shane is a qualified CHEK Exercise Coach and
Golf Conditioning Specialist.
He has competed at the highest level in sports and represented his country at the 1997 World Championship and the 1998 Commonwealth Games.
Optimal Golf Posture Is Essential!
Shane has been featured in "The Cut" magazine, New Zealand's biggest golfing publication, and has helped many Golfers, professionals and amateurs to improve their game with his Best Golf Posture program.
The best Golf Posture program addresses common golf posture issues and provides the solutions with golf posture exercises and correction techniques to help you unlock your full golfing potential and find your best game!
Poor Golf Posture Leads To Inconsistent Shots
Golf Swing Testimonials
Get to know what our clients have to say about our programs and courses!
I have known Shane Lyons for over 2 1/2 years on a professional basis. I am a Professional Golf Coach currently based in China at the NZ China Golf Academy in Yantai, Shandong Province.
During our winter training we bring students to New Zealand. We were recommended to Shane by a professional colleague of mine, and I am pleased to say we were very impressed. He has a sound knowledge of the "core areas " which need to be improved and maintained in the golf swing.
His training techniques were common sense and very effective for the students to continue after their training at his facility. The students enjoyed the sessions with Shane.
It was very refreshing to "cross paths " with an instructor of his ability, passion and experience who is up to date with the industry expectations. His interaction with clients from another non English speaking country was always on a professional level, which was appreciated by them.
I have no hesitation in writing this testimonial for Shane.
Angus attributes his latest golf success to working with his Personal Trainer and Golf Specialist.
Angus from Mairangi Bay competed with 240 other golfers at Redwood Park Golf Club to win the Shamrock Cup in the annual member's only tournament.
Angus says that one of the benefits of working with Shane for the last year is that his golf handicap has been reduced from 22 to 14
Shane's program helped me get more power and distance into my game. I'd say it added ten to fifteen metres to my game.
I used to get a sore back after practicing and it definitely helped me with that as well. I was able to get into positions with my swing a lot easier than I used to.
I still use the stretching exercises and it helps you feel a lot freer and fully warmed up before a round.
I think a conditioning program like this will make the game a lot easier and a lot more enjoyable for players of all levels
My game has improved without a doubt using specialized techniques to allow me to reach my full potential.
My back pain is much more manageable, I'm driving further than ever before and my handicap has reduced.
Shane told me before I began the program that on average his clients increased their striking distance by 15 to 25 yards.
So before I started I used the state-of-the-art Doppler radar system at the Golf gym to gauge where my Game was at. It wasn't pretty.
My ball striking was horribly inconsistent –I hit 10 shots with my 7 iron and averaged 134 yards. My average club head speed was 129.2 Km/h.
After the first 12 weeks on the program and with only playing 3 rounds my 7 iron average increased to 146 yards, with an average club head speed of 136 Km/h.
My stats were dragged down by a couple of clangers, but I managed to hit several shots past the 160 yard mark!
I was hugely impressed by the results!
Golf-Posture Assessment
This quick self-diagnostic will show you how your golf posture is sabotaging your Golf Game, the problem that you've accidentally overlooked…
How To Swing A Golf Club
It all starts with a solid foundation and proper golf swing mechanics matched with perfect golf posture. Then you'll be consistent and consistency breeds confidence.
With this new-found confidence you will drive the ball further, improve the accuracy of your irons, and increase chipping control, which will lead to you making more putts and lowering your scores further!
Our proven golf programs show you how to improve your golf posture and reduce the impact that Golf has on your body. Reducing the impact lessens fatigue and means you are more consistent throughout your round.
Why Seek The Optimal Golf Backswing
Did you know :
53% of male and 45% of female golfers suffer from back pain?
Back pain can be caused by poor technique. Poor Technique is 100% caused by bad posture and reduced flexibility.
Amateur golfers achieve approximately 90% of their peak muscle activity when driving the ball.
90% of your peak muscle activity is the same lifting intensity as trying to bench press a weight that can only be lifted four times before you can't lift anymore. Yet golfers fail to consider that they strike the ball on average 30-40 times a game with the same intensity.
Identifying your posture profile and its relationship to your golf game is critical to your success. Improving your posture and core strength doesn't have to be done in the Gym. We will show you how you can do this at home or in your office.
30 Day Golf Posture Repair
Premium Golf Posture Program
Golf Posture Self-Assessment including personalized correction program for results in 30 DAYS
Golf-Posture Assessment
This quick self-diagnostic will show you how your golf posture is sabotaging your Golf Game, the problem that you've accidentally overlooked…